CONTACT AND DISCLOSURE
ADVERTISING:
Email
info@cmwriter.com
.
FOLLOW:
Twitter
@YBBG_Blog
Youtube
MsYBBG
Instagram
YBBG_Blog
Pinteret
MsYBBG
RELATIONSHIP QUESTION:
askybbg@gmail.com
INTERVIEWS: Email booking@cmwriter.com
FEED:
Link YBBG to your site
PRODUCT REVIEWS:
Email
info@cmwriter.com
SHIP TO: PO Box 242541 Charlotte, NC 28224
FOLLOW YBBG ON BLOG LOVIN'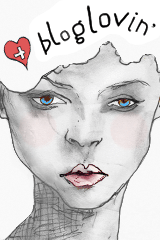 Follow YBBG on
Blog Lovin




ADD YBBG TO YOUR SITE
ADVERTISERS/SPONSORS/PARTNERS
Do you have a product that you would like
YBBG
to review?*
Do you need a RELATIONSHIP/LEGAL contributor for your media organization?
Do you want to become a YBBG sponsor?
Do you need promotional interviews for upcoming projects?
Do you want to invite YBBG to your event?
Do you need assistance with promotions?