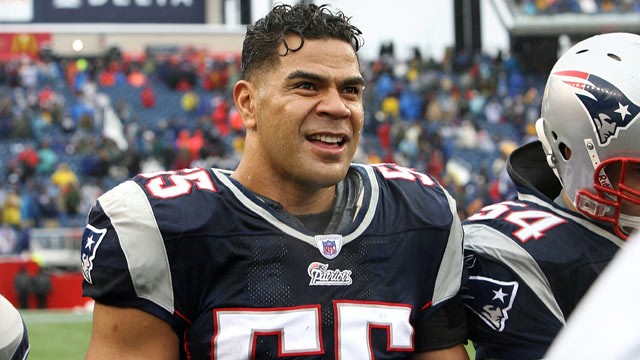 Junior Seau when he played for the Patriots
As it came across the screen, his mother severely heartbroken and distraught, I couldn't believe it. Junior Seau is dead at 43.
Junior Seau was one of my favorite NFLers, playing for years as a Charger, pro bowler 12 times, and gave a lot through charity work. Seau also played for the Patriots and Dolphins.
Apparently his girlfriend found him at 9:30 a.m. with a gunshot wound to the chest and unresponsive. Two years ago Seau had an alleged suicide attempt after being arrested for domestic violence. Read more
here
.
One cannot help but wonder what led him to this dark path...there has been speculation about head trauma causing a rash of suicide attempts with former NFL players. One cannot assume this is the case with Junior... the story is still developing.
God be with his family.